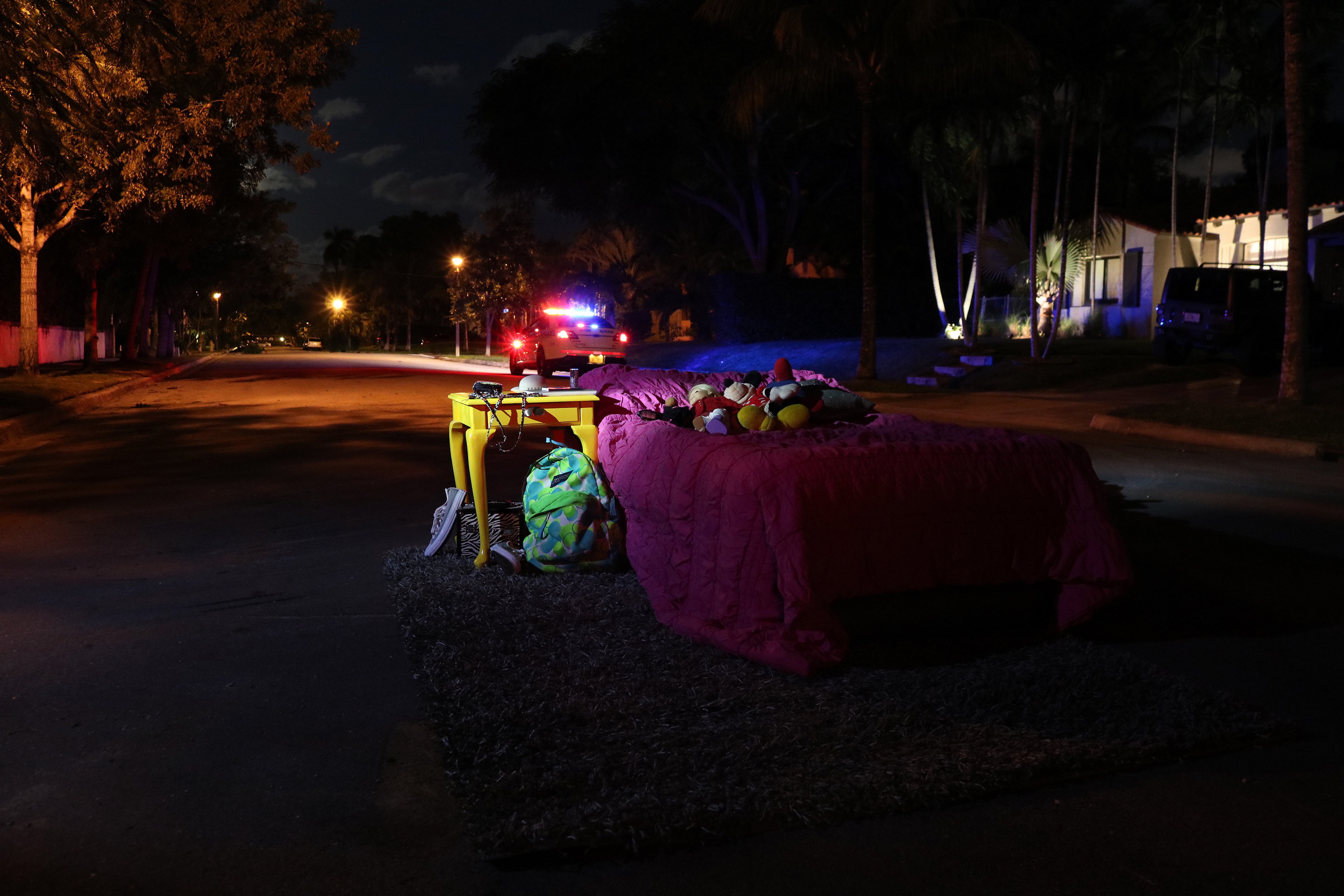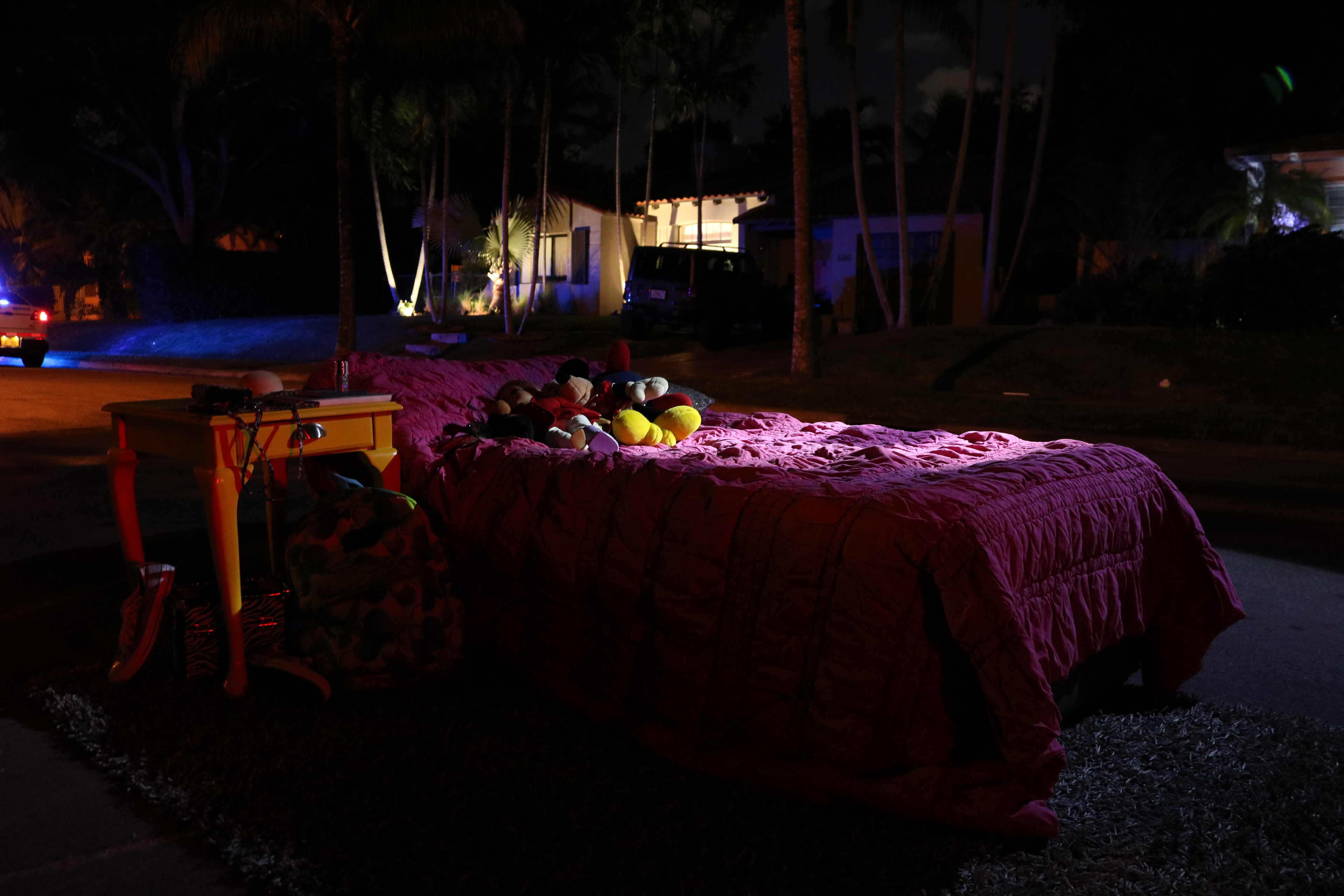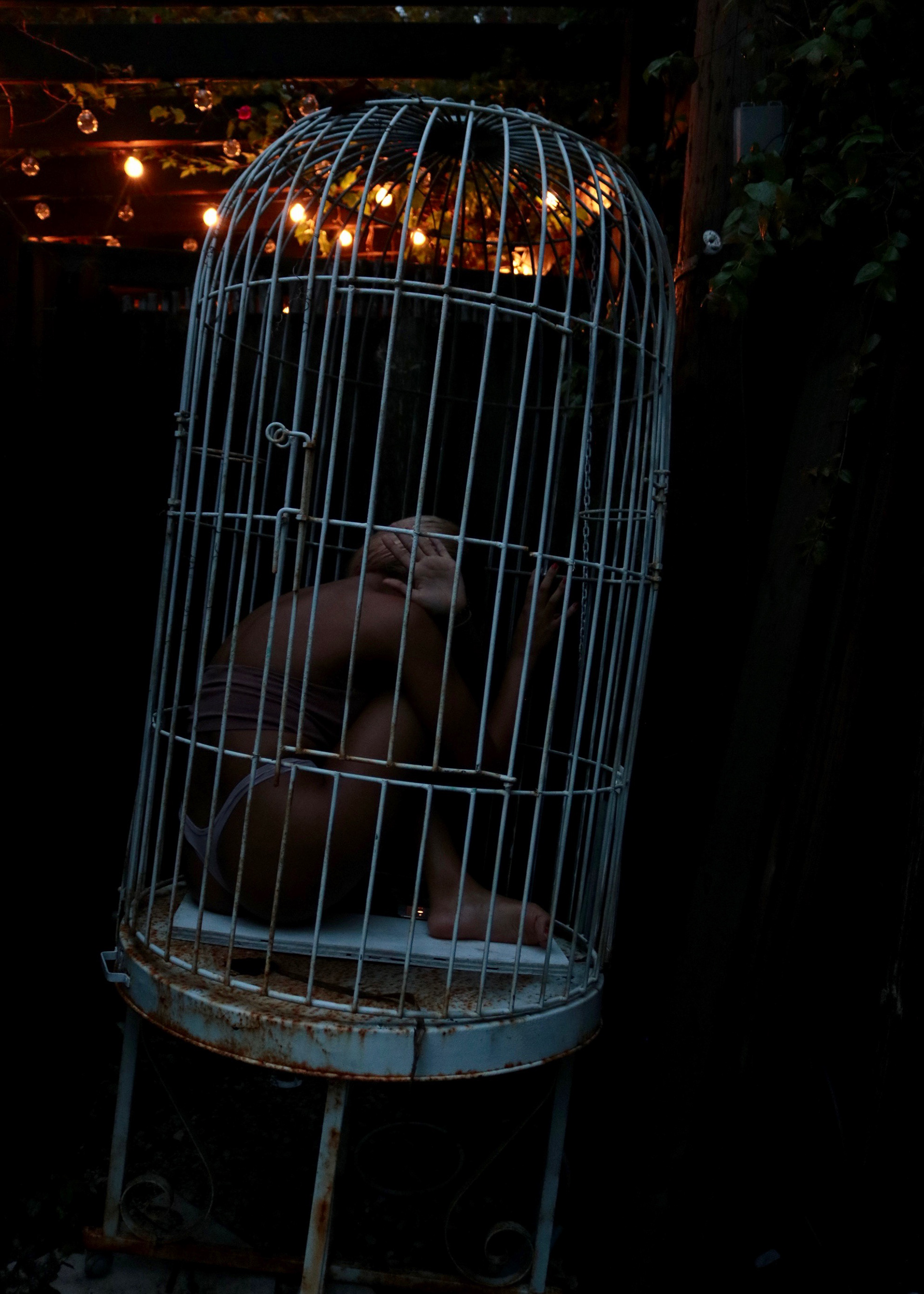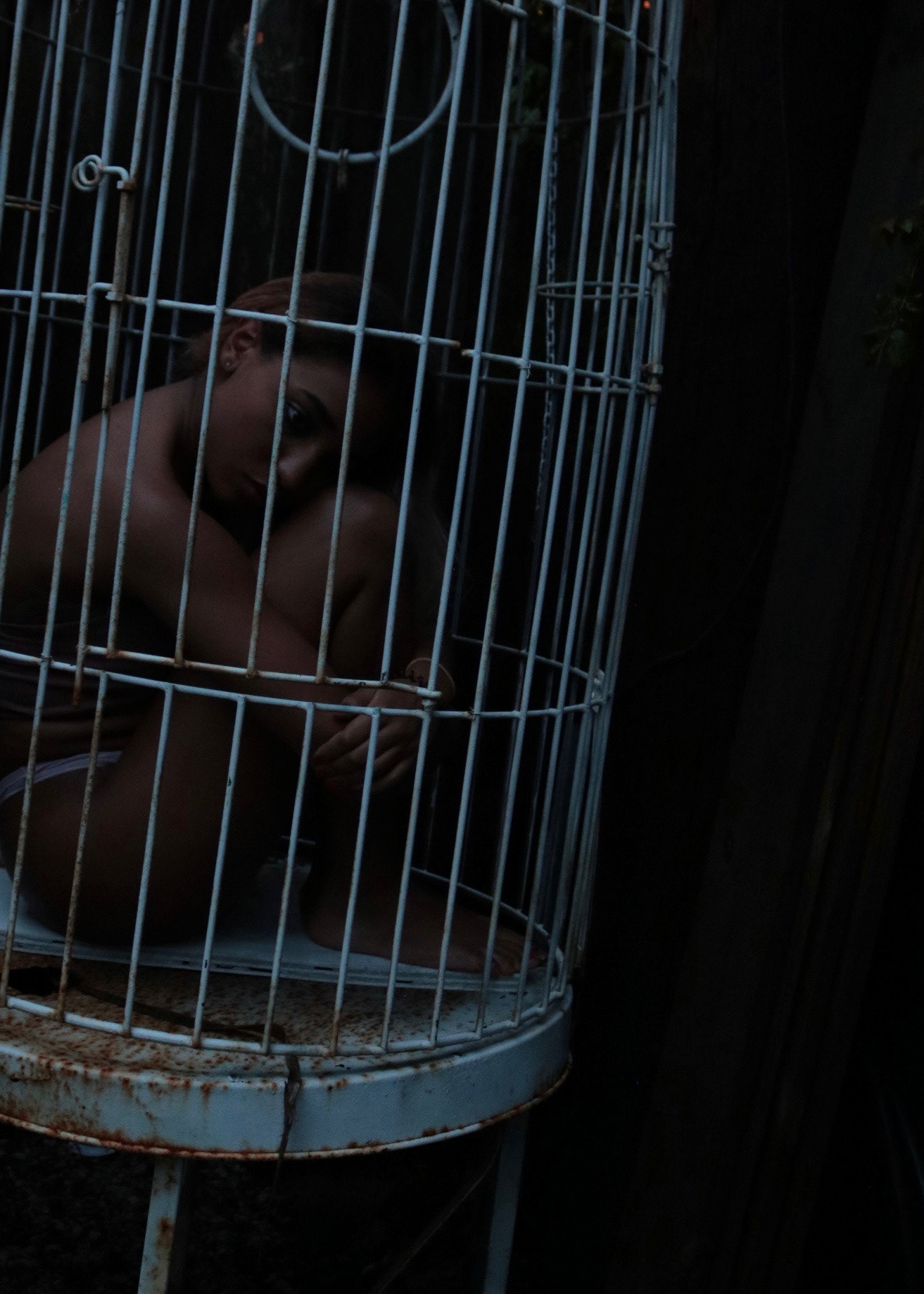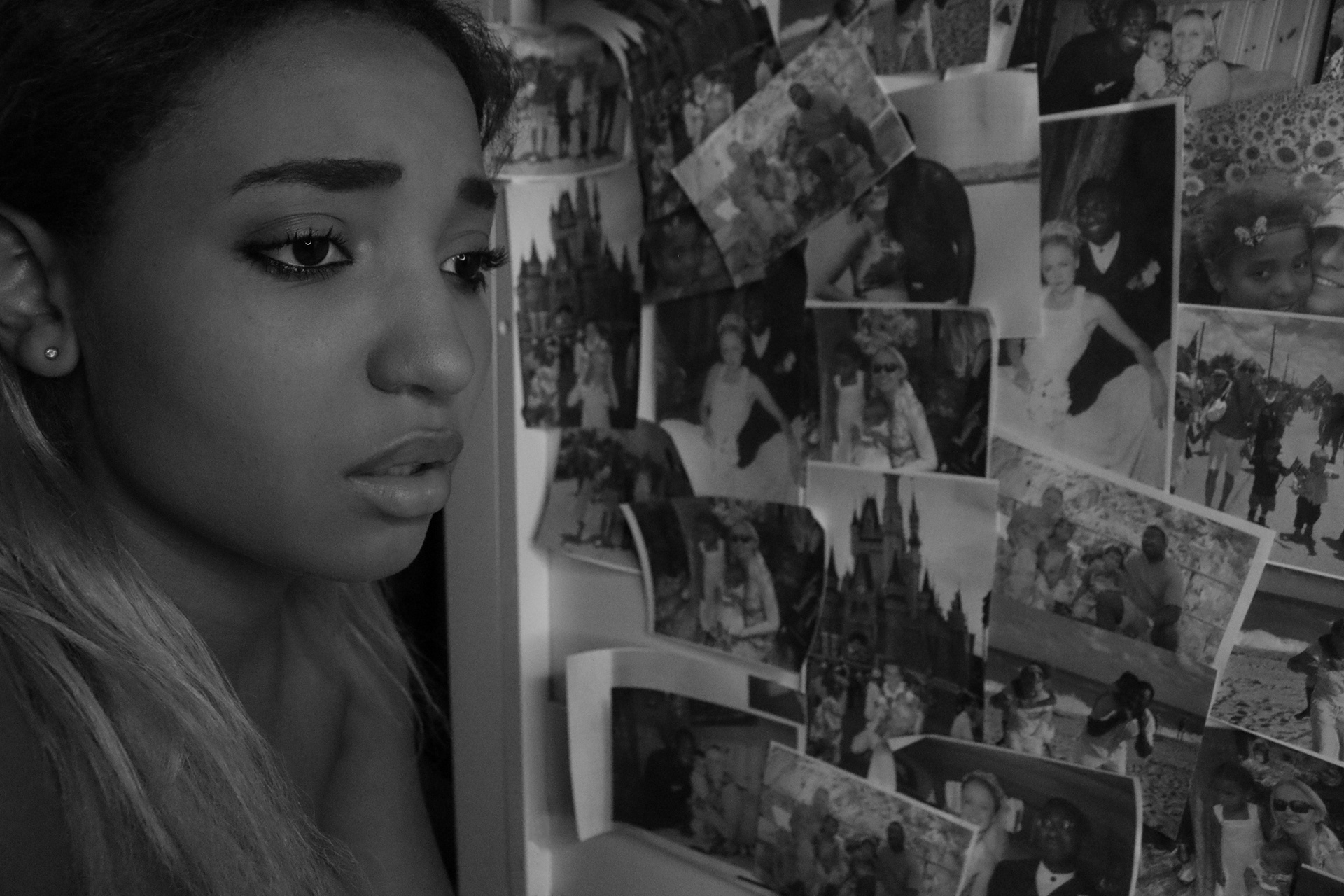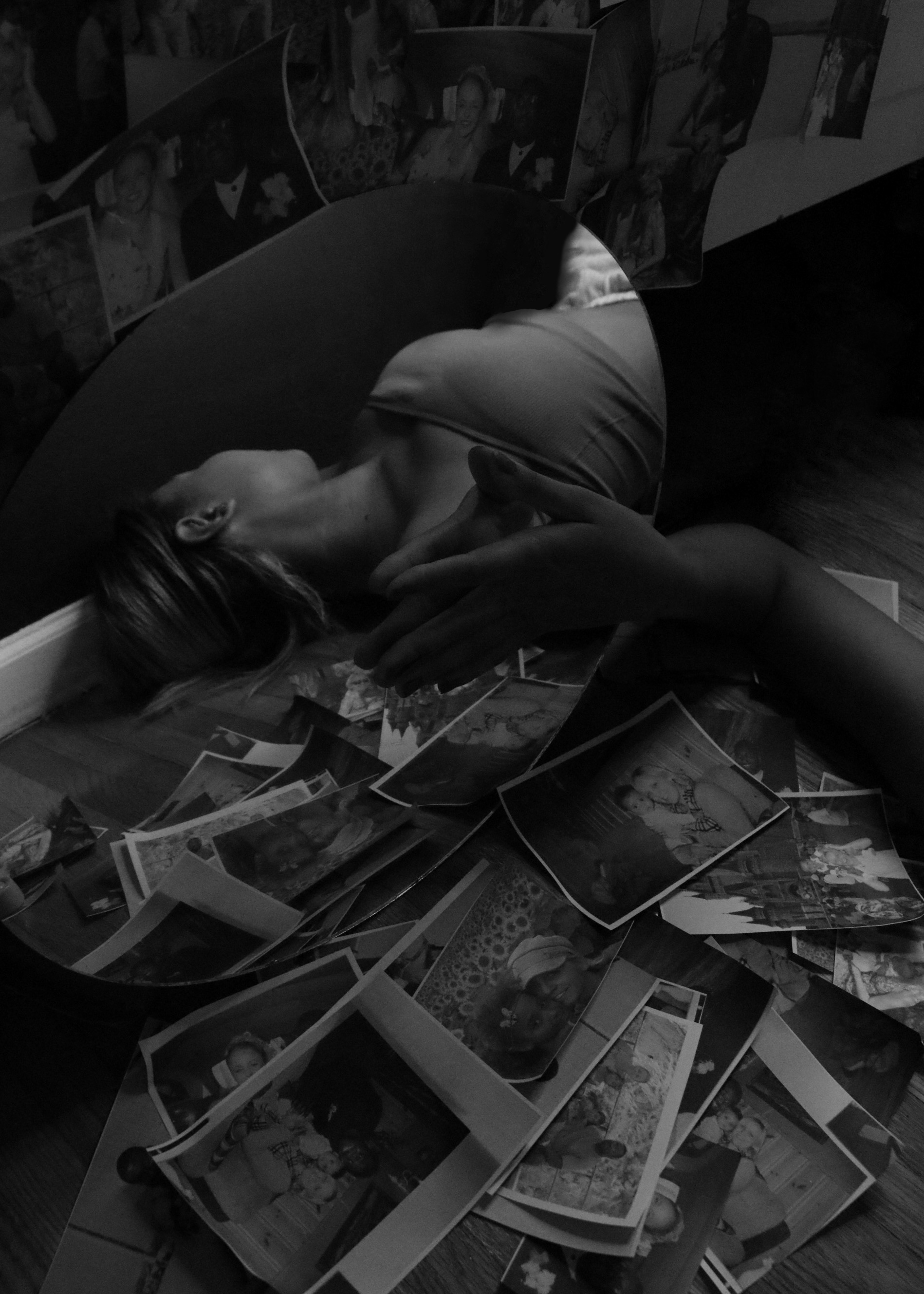 Image Descriptions
"Belonging"
Digital photography
 This photo depicts the feeling of not belonging in my Own home. A child's bedroom is supposed to be where they feel the most at home and safe. I decided to recreate my bedroom from when I was 12 years old (When my mother passed) in the middle of an empty street to show how isolated and out of place I felt even in the place where I was supposed to feel the most 'at home'.
"Under observation"
Digital photography
Description coming soon...
Remaining descriptions coming soon...